Az európai önkéntesünk
Az Alliance Francaise de Pécs az Európai Szolidaritási Testület támogatásával önkéntest fogad, aki az Egyesület munkáját segíti.
A pécsi Alliance française 2013 júniusa óta fogad fiatal önkénteseket a szervezet által.
Önkénteseink franciák, 17-30 évesek, és lefeljebb 1 évet töltenek itt, Magyarországon. Feladatuk az Alliance tevékenységének segítése, a különböző kulturális projektek, programok levezetése. Itt tartózkodásuk alatt megsimerkednek mind a magyar nyelvvel, mind a magyar kulturával, szokásokkal, emellett pedig a franciával foglalkozó szervezetek közti kapcsolatot ápolják és maga a nyelv oktatását, tanulását segítik elő szerte Európában.
Az önkéntesek feladatai:
1. A diákok segítése, mosolygás és vendégszeretet
2. Franciaországgal és a frankofóniával kapcsolatos tevékenységek, társalgási-és filmklubok szervezése
3. Helyi események, programok létrehozása, a francia-magyar közösségen belüli kapcsolatápolás
4. Az európán belüli cserekapcsolatok terjesztése, valódi európai polgárrá válás
Pécsre kerülő önkénteseink nagyban hozzásegítenek mindenkit a kommunikációkészség fejlesztéséhez, illetve az ismeretszerzéshez, hiszen egy más ország szülöttjeként rengeteg új információval láthatnak el, és látásmódunkat is bővíthetik.
Mi is pontosan az Európai Szolidaritási Testület ? További információ ezen és ezen a honlapon.

Hello everyone ! My name is Lou-Anna and I come from Lyon, France. I volunteered at the Alliance Française of Pécs for one year, from February 2020 to February 2021. What a great year abroad ! I can really recommend it if you are looking for a human, rewarding and enjoyable experience. Retour ligne automatique
Back then, I was studying Arts in Strasbourg and wanted to do a gap year. I was looking for a challenging, creative and multicultural experience abroad. I saw that the Alliance Française of Pécs was looking for a new volunteer and without a moment of hesitation I applyed. The voluntary work at the Alliance truly met my expectations, I did not regret my choice. It was also my first time in Hungary and I was really impressed by the beauty and the diversity of landscapes of that country I did not know.
As a volunteer I had the opportunity to take hungarian classes and to meet a lot of local people as well as international students. Pécs is indeed very cosmopolite and is known in Hungary for its famous university. No wonder the Alliance is a place where people meet and take part to interesting projects and events. All year long, I could really take an active role in organizing different kinds of events:the conversation club, the film club, the annual "Grande Lessive" project, the summer camp, but also a photo contest, several exhibitions and conferences. Being passionate about design, I had the opportunity to design different marketing campaigns for the Alliance, and to create posters and banners for our social media accounts. I really had the chance to thrive and express myself through this volunteering. I developped a lot of skills and left being more confident about what I really want to do after my studies. The people I met, the colleagues I worked with, and the city made me feel comfortable and really broadened my horizons. I am so thankful for this year of discoveries and enjoyable moments. It will be forever one of the best decisions I have ever made as a young adult. Thank you Alliance Française of Pécs for giving me this opportunity !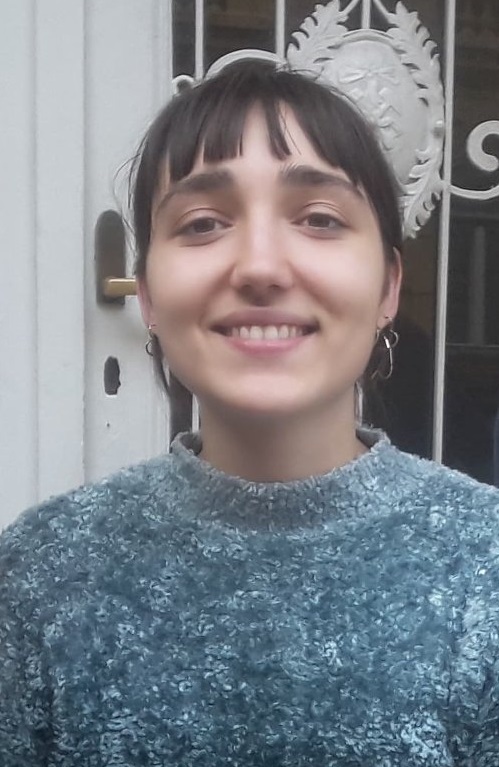 Hello everyone! My name is Cécile and I am currently volunteering at the Alliance française of Pécs. I have been here since October 2020 and despite the health crisis, I still enjoy this experience. I have been volunteering last year in Germany and I was glad to be able to renew this experience in Hungary. I was born in New-Caledonia but I studied in France, and after my studies I wanted to move abroad and gather experiences. So here I am :)
The work at the Alliance is really diverse: from organizing events to creating content and interacting with students and members, there is something for everyone. Even though Pécs may not be a big city, there is always something going on and if you are also into outdoor activities, you will not be disappointed. I love hiking and as soon as spring started, you could find me every weekend in the Mecsek mountains. I also enjoy discovering the surroundings and I am always thrilled to pick some fresh vegetables and fruits from the market. You'll see, they're extremely tasty!
Our projects at the Alliance française are well planned and some events are recurrent over the years :) In October we celebrate the Beaujolais Nouveau, in December there is always the famous Christmas party, in January and February we usually eat some Galettes des Rois and crepes all together, the Grand Lessive takes place in March and is followed by several events organized in spring and summer (exhibitions, conferences, the summer camp, workshops…) till the end of July.
That being said, I guess you understood that there are plenty of opportunities to get creative and to learn new skills. I really appreciated the fact that as a volunteer you can express yourself, take initiatives and be responsible for various projects. Teamwork is also very valued and you are always encouraged to ask questions or to try out new things. I have learned a lot so far and I am very grateful for this international experience that could have been possible without the EVS.